English and german versions of the song were released.
---
Francine Jordi beating prefavorite Tanisha ran into ESC squad
Song is entitled "Dans le Jardins" and the English version also will be released under the title "In The Garden Of My Soul". So there is a possibility that song will be sang in bilingual format. German version will follow too.
Francine have already took part in German final some years ago. The 24 year old singer has won the Prix Walo contest four times already and the Grand-Prix der Volksmusik 1998, which took place in Vienna .
picture from official site of Swiss preselection
Выпущены английский и немецкий варианты песни.
---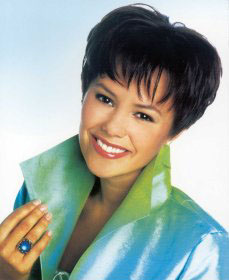 Франсин Жорди, победив фаворита Танишу, стала участницей Евровидения 2002
Песня исполняется на французском, но будет выпущен и английский сингл, так что, возможно, окончательный вариант будет двуязычным. Немецкий вариант также будет выпущен.
Франсин уже однажды участвовала в отборе к Евровидению, но в Германии. 24-летняя певица уже 4-ы побеждала на конкурсе Приз Вало и завоевала Гран-при на фестивале в Вене.
picture by Official site

I'm dreaming of a garden

That can be all our own

Where we can find each other

Where we can be alone

A tiny little Eden

Where our true love lives

Where all our dreams can come true

The greatest gift it gives

In the Garden of my soul

You are the only bloom

In the garden of my soul

I can be with you

You're the prettiest little flower

Your sent bewitches me

In the garden of my soul

There is just you and me

Come now into my garden

Wherever it may be

Our love will make your wings grow

We'll fly together free

Good fortune will await us

It's waiting for us now

`cause we are fortune's witness

we two just me and you...

One for me

… you're the only one for me

Song
Participant(s)
Plc
EK
Dans le jardin (В саду)
Francine Jordi
41,1%

1

9
2
Die Engel tanzen um Mitternacht per te (В полночь ангелы танцуют для тебя)
Nina Dimitri
23,3%

3

6
6
My little freaky boy (Мой маленький капризный мальчишка)
Tanisha

4

6
5
First love
Camen

-

Cosa (Что)
A-Live
26,6%

2

8
4
Fuego latino (Латинский огонь)
Amanda Blatter

6

6
7
Via dal (Далеко)
Mati

8

4
8
Mia vita (Моя жизнь)
Luciano de Soria

7

10
1
It's a perfect day (Прекрасный день)
Marc Neff & Friends

5

8
3

Je reve d'une tonnelle
Qui n'appartient qu'a nous
D'une ile sur laquelle
Le reve va jusqu'au bout.
D'un petit Jardin d'eden,
Berceau de notre amour
Qui realise ce reve
En offrant ses tresors.
Dans le jardin de mon ame
Ton coeur est tout en fleurs.
Dans le jardin de mon ame
Tu trouveras ta demeure.
La plus belle de ses roses
M'a enchantee mille fois
Dans le jardin de mon ame
II n'y a que toi pour moi.

Viens dans ma tonnelle,
Viens me retrouver.
L'amour te prete ses ailes,
Tu vas y arriver.
Le bonheur qui nous trouve
Nous a suivis de loin.
Rien ne peut nous separer:
Nous sommes ses temoins

picture by Eurovision-Madrid