Place of birth: Riga, Latvia
Education: Law degree
Languages: Latvian, Russian, French, English, Italian
Hobbies: dancing, psychology, yoga, literature, table tennis, swimming

Marie N is one of the most popular young singers in Latvia. Since 1995 she has successfully participated in many music festivals and competitions for young pop singers and jazz performers. She has repeatedly gained the audience's vote at the Voice of Asia festivals for professional singers held in Alma-Ata, Kazakhstan.

Her interpretation of the title role in the Latvian musical Carrie, based on a novel by Theodore Dreiser, was highly acclaimed by music journalists.
In 1997 her participation in a series of concert programmes celebrating the 100th anniversary of George Gershwin proved to be a great success.
In 1999 she gave a concert performance together with the legendary singer Robertino Loretti and in 2000 she was supporting artist for the Joe Cocker concert in Latvia.
Her popularity has grown considerably in the last year and she now gives an average of four concerts and seven interviews a week.

Her first recording was released in 1999: a self-produced album of popular songs written by the Latvian composer Raimonds Pauls and sung in Russian.
'Look into My Eyes', her debut album in Latvian, was recorded in 2000, earned her a Golden Disc in two weeks and gave her a Platinum Disc after 11 months. A few of her own songs are included in this album.
In 2001 she recorded a new album of songs in French ('Ma Voix, Ma Voie'), Latvian songs in the French chanson style written mainly by the well-known Latvian composers / musicians Raimonds Pauls and Niks Matvejevs. Her attractive singing style and engaging personality have made this unusual album commercially successful in Latvia.

She participated in the previous two national finals for the Eurovision Song Contest, making her debut as a songwriter here in 2000. At both of these she was voted among the best (with the songs 'For You My Friends' in 2000 and 'Hey, Boy, Follow Me' in 2001). Finally, in March 2002, Marie N and her song 'I Wanna...' won the national competition and the right to represent Latvia at the Eurovision Song Contest.
Место рождения - Рига, Латвия

Образование- степень по юриспруденции

Языки- Латышский, Русский, Французский, Английский, Итальянский

Хобби- танцы, психология, йога, литература, настольный теннис, плавание
Мария - одна из самых популярных молодых певиц в Латвии. С 1995 года она приняла участие во многих музыкальных фестивалях и конкурсах поп- и джаз- исполнителей.
Ее интерпретация главной роли в мюзикле Кэрри по новелле Теодора Драйзера была очень хорошо принята всеми музыкальными критиками. В 1997 году она приняла участие в серии концертных программ, посвященных 100-летию Дж. Гершвина. В 1999 году она выступала вместе с легендарным певцом Робертино Лоретти, а в 2000 с Джо Кокером. Ее популярность значительно выросла за последний год, и сейчас она в среднем дает 4 концерта и 7 интервью в неделю.
Ее первая запись вышла в 1999 году на альбоме Раймонда Паулса. "Взгляни мне в глаза"- ее дебютный альбом на латышском был записан в 2000 и стал золотым за 2 недели и платиновым за 11 месяцев. Несколько песен к нему она написала сама.
В 2001 она выпустила новый альбом на французском "Ma Voix, Ma Voie", в него вошли песни в стиле шансон, написанные известными авторами Раймондом Паулсом и Ником Матвеевым. Ее стиль пения и прекрасные внешние данные сделали этот альбом чрезвычайно популярным в Латвии.
Она участвовала и в двух предыдущих отборах к конкурсу Евровидение, и сделала дебют как автор в 2000м. В обоих случаях она занимала высокие места.
information Eurovision.tv
I'd like to go away
But it's easier to say
That you know all the tricks that make, that make me stay
I'm ready to support
This hurtful game you always play
Cos you don't know the fee
That you will later, later pay

Today you think you are the winner
Today you think you are the king
You make me sweat in my emotions


I wonna you to hold me in your arms
I wonna you to show me shooting stars
I wonna you to tell me sweet l'il' lies
I wonna see the love spark in your eyes

(New version of chorus-

I wanna be the sunshine in your arms
I wanna be the light from shooting stars
I wanna be the queen in your sweet lies
I wanna be the love spark in your eyes)


ay-ay-ay-ay

I like a simple game
But it's just easier to say
That you own all that rules
Your crazy, crazy ways
Even though you go on doing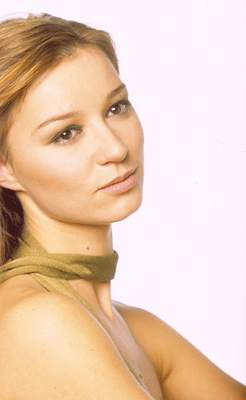 Whatever, whatever you may
Just remember it's me that finds you
When, when you will stray
Today you think you are the winner
Today you think you are the king
You make me sweat in my emotions
I wonna...