For a first time in 8 years Austria held national final.

Впервые за 8 лет в Австрии проводится нац финал

song://null.zwei
| | | | |
| --- | --- | --- | --- |
| Song | Participant(s) | Pts | Plc |
| Won't forget tonight | Loud9 | 8 | 3rd |
| SMS4LOVE | i:levenless7 | 1 | 7th |
| Say A Word | Manuel Ortega | 10 | 1st |
| Bluama in da Scherba | Bluatschink | 8 | 3rd |
| Be Somebody Be Someone | Anik Kadinski | 6 | 5th |
| Das schonste Ding der Welt | Stermann & Grissemann | 9 | 2nd |
| Gule, Gule | Kubilay Bas | 0 | 8th |
| On a day in june | The Shepherds | 0 | 8th |
| Supadupa | Hartmann | 0 | 8th |
| Love can change your heart | ELA | 3 | 6th |
| winner is chosen by televoting | | | |
There was huge critisism of a show. Austrian press even called singing level extraordinary bad.
Шоу было серьезно раскритиковано в австрийской прессе. Уровень исполнения был охарактеризован как ужасающий. Было отмечено, что только трое из участников были способны исполнить свою песню вживую.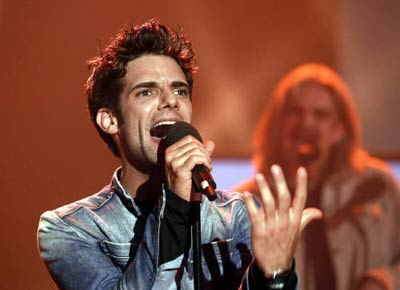 images source- derstandart.at, TRT, EurovisionContestGroup and
jhannon@brutele.be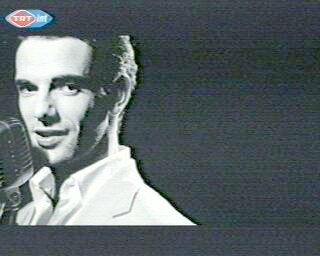 Finally special comission decided that Ortega's song copies Free's one only in 3 notes of 14. Thus it is not plagiarism and Ortega is packing bags for Tallinn.

Специальная комиссия приняла решение, что песня Ортеги повторяет песню Фри только в 3-х нотах из 14, и поэтому никак не может считаться плагиатом. Ортега может теперь спокойно паковать чемоданы для поездки в Таллинн.
---
And another plagiarism scandal. Ortega's song appears to be cover version of Free's "All right now". Ortega himself stated that 3 notes are not plagiarism, but investigation continues. If song was disqualified then 2nd places Stermann & Grissemann would make a trip, who also were presenters of the contest. Their style reminds Arnis Mednis' comedy.
И вновь скандал с плагиатом. Песня Ортеги является кавер-версией песни "All right now", исполняемой Free. Ортега сам заявляет, что совпадение трех нот не является плагиатом. Если песня будет дисквалифицирована, то в Таллинн поедут обладатели 2-го места комедийный дуэт Штерманн - Грисеманн, которые также являлись ведущими конкурса.