It was possiblle to submit entries for Cyprus national selection, and only citizenship of authors was required, not necessary of performer.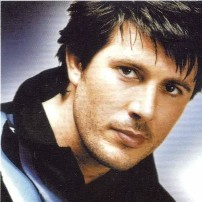 The representative of this country will be Stelios Konstantas. Second place went to Maria Solonos and third to Stella Giorgiadou. Marlain (Cyprus 99) came 4th and Christina Argyri (Cyprus 2000) fifth. Stelios can be described as pop-ethnic singer. He participated twice in national finals, in 97 he was runner-up with "I grammi tis ntropis" (The line of shame) and in 99 4th with "Methysmeno feggari" (Dizzy moon). His Eurovision 2003 entry is called "Feeling alive" and is a rhythmic dance-pop composition. He has released one album and a single through V2 records who will shortly commercially release Feeling Alive. The singer was born in Larnaca though moved to Greece to further his career with his wife and three children just a couple of years ago.
До 20 января принимались заявки на участие в киприотском отборе, главным условием являлось гражданство Республики Кипр для авторов песен, но не обязательно для исполнителя.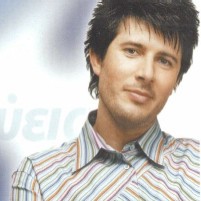 Представителем этой страны на Евровидении выбран Стелиос Константас. Второе место заняла Мария Солонос и третье - Стелла Гиоргиаду. Четвертой была Марлен (Евровидение 1999) и пятой - Кристина Аргири (2000). Стелиоса можно назвать поп-этник исполнителем. Он дважды принимал участие в национальном отборе, в 1997 году он был вторым, а в 1999 - четвертым. На Евровидении 2002 он выступит с танцевальной песней "Feeling alive". Стелиос выпустил альбом и сингл на студии V2 records, которая занимается и записью "Feeling alive". Он родился в Ларнаке и лишь несколько лет назад перебрался в Грецию с женой и тремя детьми для продолжения своей карьеры.
Русский перевод - здесь

FEELING ALIVE
(Music & Lyrics by Stelios Constantas)

Give me your hand
Give me your smile
Give me your kiss baby please just be mine
I need your love
I need you tonight
I've waited for you baby all of my life - all of my life

I'm feeling alive when you're looking at me
I'm feeling alive when you stand close to me
I'm feeling alive when you call out my name
So please tell me baby that you feel the same
You make me feel so alive - I feel so alive

Give me a chance
Give me some time
To prove to you baby I'm telling no lies
Don't play with my heart
Don't play with my mind
I've waited for you baby all of my life - all of my life

You make me feel so alive - I feel so alive
I swear I'm telling no lies
I need you tonight