Homepage of the site with all news and updates. Eurovision 2004 is coming!

Pages 2003.

Final scorecard and countries-participants 2003

Eurovision week. Live reports from Tallinn. Press-conferenses, chats, now even more photo.

Rankings - Find all web charts final results (including our site's prediction).

Separate pages for each contestant-(Includes bio, official lyrics, and info on national final)
Russia, Ukraine, Malta, Ice, Aut, Ire, Tur, BIH, Por, Cro, Cyp, Ger, Spa, Isr, Net, UK, Gre, Nor, Fra, Pol, Lat, Bel, Est, Rom, Swe, Slo
t.A.T.u. (TATU) with "Ne verj, ne boisja, ne prosi" (Don't believe, don't be afraid, don't ask) for Russia in Eurovision 2003
Contestants table.
Separate pages for each country will be launched soon, with info on national selection, participant biography, photos, song lyrics etc. Follow the links in second column!
draw order
Country +link to our page
Singer +link to official (unofficial) page
Song, author
National final + Official site
1
Iceland

Birgitta Haukdal

Open your heart (Segthu mer allt)
(Hallgrimur Oskarsson, Sveinbjorn Baldvinsson, Birgitta Haukdal)
15.02.2003 Sonvakeppnin
2
Austria

Alf Poier

Weil Der Mensch zahlt (Because people count)
(Alf Poier)
14.03.2003 "song.null.drei//"
3
Ireland

Mickey Harte

"We've Got The World Tonight" (Keith Molloy, Martin Branagan)
08.03.2003 "You're A Star"
4
Turkey
Sertab Erener
Everyway that I can
(Sertab Erener - Demir Demirkan)
internal
5
Malta

Lynn Chircop

To Dream Again

(Alfred Zammut - Cynthia Sammut)

07-08.02.2003 "Malta Song For Europe"
6
Bosnia and Herz.

Mia Martina

Ne brini (Don't worry)
(Ines Prajo - Arjana Kunshtek)
01.03.03 "Vas Slager Sezone"
7
Portugal

Rita Guerra

Deixa-me sonhar (so mais uma vez) (Let Me Dream (Just One More Time))
Paulo Tome Martins da Encarnacao
internal, Operacao Triunfo
8
Croatia

Claudia

Vise nisam tvoja (I'm not longer yours)
(Andrei Babic)
07-09.03.2003 "Dora"
9
Cyprus

Stelios Konstantas

Feeling alive (Stelios Konstantas)
internal
10
Germany

Lou

Let's get happy
(Ralph Siegel - Bernd Meinunger)
07.03.2003 "Countdown Grand Prix"
11
Russia

t.A.T.u.

Ne verj, ne boisja (Don't believe, don't be afraid)
(Mars Lasar - Valeri Polienko)
Нет
12
Spain

Beth

Dime
(Amaya Martinez & Jesus Maria Perez)
17.03.2003 "Operacion Triunfo"
13
Israel
Lyor Narkis

Milim shel ahava (Many words for love)

(Yoni Ro'eh - Yossi Gispan)

23.01.2003 Israel Bo'heret
14
Netherlands

Esther Hart

One More Night
(Tjeerd van Zanen, Alan Michael)
01.03.2003 "Nationaal Songfestival''
15
UK

Jemini

Cry Baby
(Martin Isherwood)
02.03.2003 A Song For Europe
16
Ukraine

Oleksandr Ponomariov

Hasta la Vista
(Svika Pick - Mirit Shem-Or)
internal
17
Greece

Mando

Never Let You Go
(Mando - Teri Siganos)
26.02.03 National Preselection
18
Norway

Jostein Hasselgard

I'm not afraid to move on
(Arve Furset)
01.03.2003 "Melodi Grand Prix"
19
France

Louisa

Mont et Merveilles
(Hocine Hallaf)
internal
20
Poland

Ich Troje

Keine Grenzen - Zadnych Granic (Without borders)

(Andre Franke / Joachim Horn - Bernges, Michal Wisniewski, Jacek Lagwa)

25.01.2002
21
Latvia

F.L.Y.

Hello From Mars

(Martins Freimanis, Lauris Reiniks)

01.02.2003 "Eirovizija 2003"
22
Belgium
Sanomi
(Yves Barbieux)
internal
23
Estonia

Claire's Birthday (RUFFUS)

Eighties Coming Back

(Vaiko Eplik)

08.02.2003 "Eurolaul"
24
Romania

Nicola

Don't break my heart
(Mihai Alexandru - Nicola)
01.03.2003 "Euroviziune"
25
Sweden

Fame

Give me your love
(Calle Kindbom, Carl Losnitz)
15.03.2003 "Melodifestivalen 2003"
26
Slovenia

Karmen Stavec

Nanana (Lep poletni dan)
(Martin Stibernik / Karmen Stavec)
15.02.2003 "EMA 2003"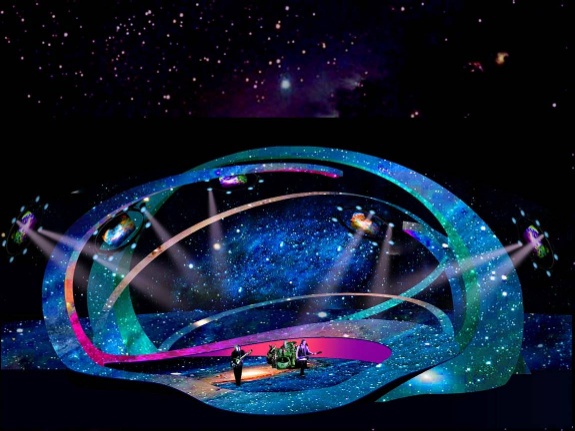 26 Countries will participate.

Out Denmark, Lithuania, Switzerland, Finland, FYROM.

Back Portugal, Netherlands, Poland, Iceland, Ireland and Norway. New country - Ukraine.

Full list - Austria (ORF), Belgium (RTBF), Bosnia-Herzegovina (PBS BIH), Croatia (HRT), Cyprus (CY/CBC), Estonia (EE/ETV), France (GRF/FT3), Germany (ARD/NDR) , Greece (ERT), Iceland (RUV), Ireland (RTE), Israel (IBA), Latvia (LT), Malta (MT/PBS), the Netherlands (NPB/NOS), Norway (NRK), Poland (PRT/TVP), Portugal (RTP), Romania (RO/TVR), Russia (Channel One Russia), Slovenia (RTVSLO), Spain (TVE), Sweden (SVT), Turkey (TRT), Ukraine (NTU) and the United Kingdom (BBC).

Here you can download rules in pdf format
This page is best viewed with the smallest font size.